PASC Southgate Saturday Studios Info Session, Feb 11, 2023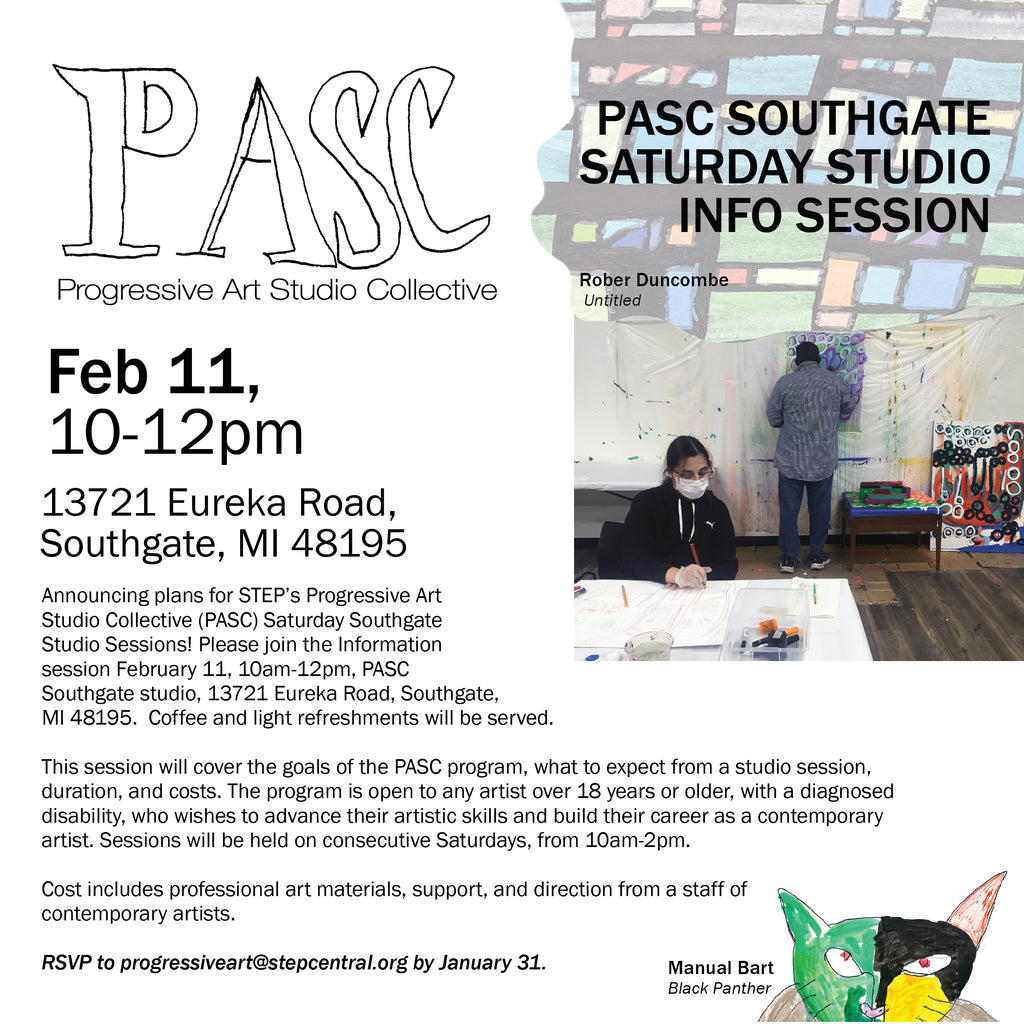 PASC Southgate is launching a Saturday studio program open to any disabled adults in the area. We will be hosting an info session on Feb 11, 10am-12pm at our Southgate studio, where we will discuss cost, duration of program and studio details. 
Light refreshments will be served.
Email to RSVP for the info session progressiveart@stepcentral.org