Art at Home: PASC Artists at Chap Lofts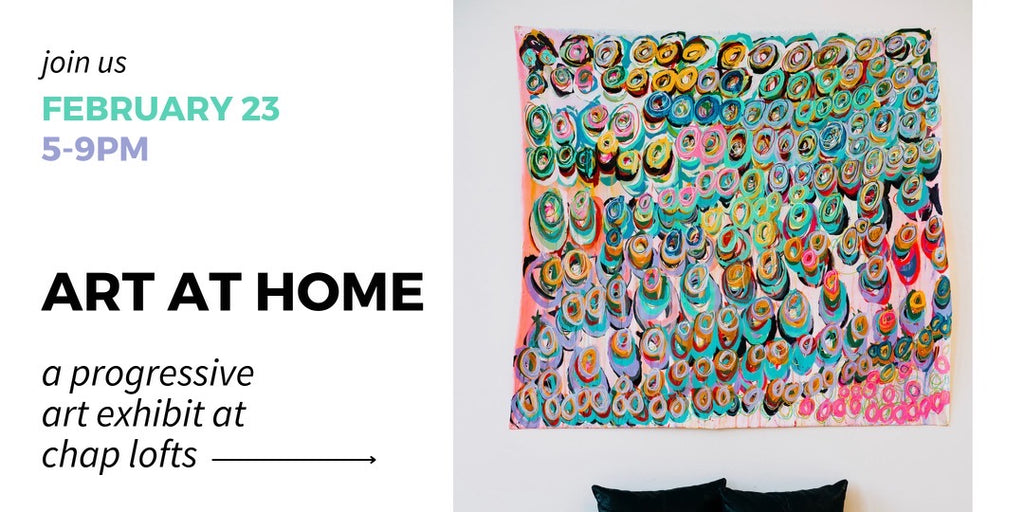 On February 23rd from 5-9, PASC and Chap Lofts are partnering to host an art exhibit and fundraiser ART AT HOME: A Progressive Art Exhibition. Chap Lofts is a boutique loft building in Milwaukee Junction, Detroit. The goal of the partnership is to supplement Chap's real estate staging with artworks from PASC.
The opening exhibition, ART AT HOME, will showcase PASC artists, sharing their creativity with the wider community, and providing opportunities to support the PASC program going forwards. The opening will feature light refreshments and appetizers provided by STEP's "What's Cooking" culinary arts program.
RSVP for the event via our Eventbrite page
The following PASC's artists will have artworks presented; Jirard Bond, Stanley Brown, Shawna Campbell, Sereal Crawford, Julieanne Dombrowski, Chantell Donwell, Robert Duncombe, Lewis Foster, Eric Green, DeRon Hudson, Susan Hudson, Shawn Jackson, Keisha Miller, Debbie Osteen, Alsendoe Owens, Renee Rogan, Marquise Rucker, Thomas Saunders, Ray Smith, Aaron Taylor, Jeremy Taylor, and Promise Vos.
Chap Lofts is located at 2843 E Grand Blvd. Detroit, MI, 48211.